As a christian one thing we must come across at one point or another in our lives is temptations. How we approach it is what will make us or break us. My prayer is God's Grace to overcome any form of temptation that comes our way with the right word.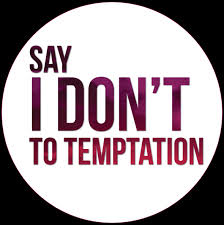 According to the book of Matthew chapter 4.
Just as Jesus was done fasting, the devil knowing what He (Jesus) needs at that time;
Food – Because He was hungred after 40 days of fasting. Verse 2

Power –

Since He was about leaving Galilee to Nazareth to preach the gospel. He needed power to heal the sick and  cast out devils. Verse 23

Dominion –

For His fame to go all through Syria and to have great multitudes following Him. The devil knew all this and wanted a way to cut him short.
For the scripture says not all that calls me Lord Lord will enter into my kingdom. Even the devil quotes the scriptures on several occasion.
We learnt he the devil did this to Jesus on 3 separate occasions. Matt 4:3-10
As christians we must know our scriptures – this is our armor to overcome the devil. It's not just enough to know the scriptures but the rightful applications.
The answer Jesus gave in chapter 10 of our study shows the application of force. He had been using "It is written" but here in chapter 10 He said "Get thee hence" which is a force. On most situations that is what our challenges requires for speedy answers and swift turnaround.
The book Matt 11:12 says "And from the days of John the Baptist until now the kingdom of heaven suffereth violence, and the violent take it by force"

We realized that at the application of force – This was when the devil left Him. We were made to understand that "The Angels came and ministered to Him" Matt 4:11
Lesson learnt here is – Most times  our prayers has been answered, but for the administration of this answers or solution we are required by God to use the right word.
My sincere prayer for you today  is God's grace to know His words. The rightful applications of His word which will bring forth answers to our long awaited or lingered prayers.
Amen!
.