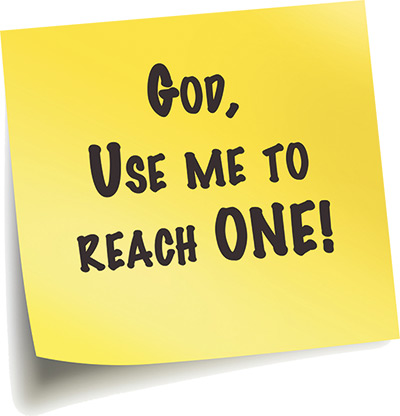 Personal evangelism is a compelling necessity for every believer. It is not the will of God that anyone should perish: He wants all men to be saved.
The Lord Jesus Christ was not only involved in personal evangelism but also sent out His disciples to do so. They were to preach to every creature everywhere.
 1 Corinthians 9:16; Jeremiah 20:9; Matthew 9:36; John 9:4; Acts 4:20; 18:5; 20:22-24; Ezekiel 3:17-21; 2 Corinthians 5:11a; John 4:35; Romans 9:3; 10:1; 1 Corinthians 9:22; Psalm 90:12; Mark 5:18-20.
Paul the apostle said, "For though I preach the gospel, I have nothing to glory of: for necessity is laid upon me; yea, woe is unto me, if I preach not the gospel!" (1 Corinthians 9:16). To him, souls are more valuable than any other thing in the world.
It is an obligation for every believer to personally bear witness of Christ and the task is urgent in view of
Shortness of time
The brevity of life (Psalm 90:12; John 9:27-29)
Reality of eternal judgment of the lost (Psalm 9:17), and
The need for believers to be free from the blood of all men (Ezekiel 3:17-21; 33:1-16).
Concern for our loved ones, members of our families, tribesmen, friends, co-workers and neighbors requires us to witness to them (Romans 9:3; 10:1).
The vastness of the harvest field that is waiting for laborers should compel us to assist before they are wasted.
Commitment Needed For Personal Outreaches. 
Isaiah 6:5-8; John 9:4; Luke 4:43; John 18:37; 1 Corinthians 9:16; Acts 4:13-20; 19:15-19; 20:20-24; Romans 1:14-16; 2 Timothy 2:3,4; Psalm 126:5,6; 1 Corinthians 15:58.
Commitment is an act of devoting oneself entirely to a given cause until the goal is achieved. Personal evangelism requires individual commitment.
Our Lord Jesus Christ was personally committed to it. He said, "I must work the works of him that sent me, while it is day: the night cometh, when no man can work" (John 9:4).
Believers must be determined to preach to all men till the end of their lives on earth. In spite of trials, hardship and afflictions, a soul-winner must never give up.
Every spiritual effort must be made in order to sustain the zeal and fire for personal evangelism.
This could be done through constant praying, yielding to the promptings of the Spirit to preach, regular reading of literature and listening to messages on evangelism, making deliberate plan to preach the gospel every day, and maintaining the freshness of the Spirit (Acts 8:23,24; 1 Timothy 4:13; Romans 10:17; Acts 17:17).
May God give us the Grace to be a partaker of His mandate to preach the gospel.
Amen