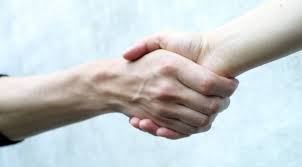 Everyone is promised bountiful benefits on earth and later in heaven by God on a non-negotiable condition of holy living. Man's relationship with God is always ruptured the moment he commits sin. Thus, he forfeits his peace and manifestation of all the precious promises of God.
The wars Israel lost in Bible times were the punishment for corporate or individual sin. God is holy and demands holiness from all those who want to have and maintain a continuous relationship with Him.
A prophet was sent to Asa and his army when they returned victorious from the war with the Ethiopians. Surprisingly, he did not come to congratulate them on their success but rather to quicken them to their duty.
"And he went out to meet Asa, and said unto him, Hear ye me, Asa, and all Judah and Benjamin; The LORD is with you, while ye be with him; and if ye seek him, he will be found of you; but if ye forsake him, he will forsake you" (2 Chronicles 15:2).
The spirit of God came upon the prophet both to instruct and enable him to declare the message with clarity and boldness. He made them to realize that there is nothing like eternal security for any sinful person or nation.
"The LORD is with you, while ye be with Him, and if ye seek Him, He will be found of you; but if ye forsake Him, He will forsake you."
God wants to maintain a loving relationship with man. But before anyone can have any meaningful relationship with Him, he must repent and believe the gospel.
Moreover, he needs to follow peace with all men and holiness without which no man shall see the Lord. Holiness of life brings us into a closer relationship with God.
Then, we must daily walk by faith, pray without ceasing and make obedience to God in all things a daily lifestyle. "If ye be willing and obedient, ye shall eat the good of the land".
THOUGHT FOR THE DAY: The true test of your holiness is what you do when no man but God is watching you.
***Share your thoughts and what you've just learnt in the comments section below. Don't forget to SHARE!