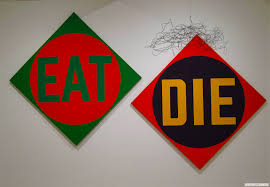 A writer observed that if the modern scientific man were to be Adam, he would not have waited for the serpent's suggestion: he would have gone straight for the forbidden fruit immediately after God gave the instruction and warning against eating it and turned His back. The reason is, contempt of God and His cause in the world is increasingly staggering.
Adam's fall was the outcome of disobedience and unbelief in what God told him about the "tree of the knowledge of good and evil". The instruction was clear that: "…of the fruit of the tree which is in the midst of the garden… Thou shall not eat of it".
God warned, "for in the day that thou eatest thereof thou shall surely die" (Genesis 2:17). The modern man would have rushed to pluck and take the fruit to the laboratory to verify the toxic content. That is because the natural man depends and operates by his reasoning faculty.
"And the serpent said unto the woman, Ye shall not surely die: For God doth know that in the day ye eat thereof, then your eyes shall be opened, and ye shall be as gods, knowing good and evil" (Genesis 3:4,5).
So, when Satan came with some assumptions that appeared reasonable with promise of some social benefits that they would not die but "be as gods", they embraced it.
The strategy of the devil and those who have followed him since Eden has always been to destroy the Christian faith and commitment by introducing doubt about the Word of God through false and misleading assumptions and doctrines. He knows that "without faith it is impossible to please God" (Hebrews 11:6).
We are connected to God by faith in His Word. We receive forgiveness, benefits of salvation, assurance of eternity in heaven and all other blessings from God by faith.
God does not expect us to listen to any other teaching as Adam and Eve did because it will destroy our faith in Him. The word of God should be sufficient for us who are heaven-bound Christian.
THOUGHT FOR THE DAY: God's word is nutritious.
***Share your thoughts and what you've just learnt in the comments section below. Don't forget to SHARE!