Redemption guarantees our completion in all sphere. Anyone who does not know what complete means should lookup Jesus and His disciples ministry  Colossians 2:8-10
Don't let anyone dissuade you from this truth.
By redemption we are ordained for completeness. You don't have the cross of affliction again, but a cross of responsibility.
Every cross of failure, sickness, afflictions, oppression is not our cross.
Every empowerment of the spirit is communicated through words. Because Gods word is the carrier of Gods raw encounter with power. Matthew 8:8-13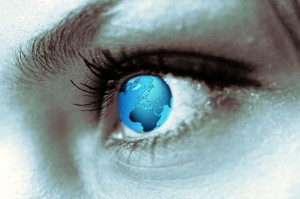 Vision is the unfolding of divine plan and purpose as it relates to us. Habakkuk 2:1-3 Divine plan cannot be twaited by the devil. When you are on cause with divine power you are unstoppable, unbeatable, irresistible. Mark 6:7, Luke 9:1, prov 29:18
It is wisdom to strive to work in accordance to the plans and purpose of God in our lives.
Romans 8:29,30 we are children of predestination with God. Ephesians 1:5,11
Be confident of the fact that your salvation is a prove of your destiny in Christ.
Visions are pointers to our future in Christ.
Every divine vision is unstoppable, uncrushable,
It must deliver.

Joel 2:7,8,11

It takes vision to experience greatness.

Jude:13

Every child of God is a star by redemption.

Rev 22:16, John 17:18′ prov 14:12
No comparing Gods plan with your plan.
There are people who just can't wait for Gods plan in their life to happen. They keep jumping from one thing to the other.
There is no Divine agenda that does not require patience to manifest. So I admonish us today to try as possible to be patient with God's agenda. Though it tarries it must come to pass. Don't drop his plan or you have murdered your destiny.
Nothing empowers for supernatural exposure of destiny like vision. 1 king 8:22-24
When God unveils his plan, he commits himself to deliver it.
You can live a struggle free life when you commit yourself to God and allow Him to lead your steps.
Nothing can stop Gods plan from going through or coming to actualization.. 2Samuel 7:10 When God shows you a place of worship do not let any devil dislodge you. There is always a place that is your own. When you locate it, abide there. Acts 14:11
My prayer is for us not to miss His divine agenda concerning our lives and calling in Jesus name.
Amen!
.