John Calvin, an influential French theologian and pastor during the Protestant Reformation, stated: "Our prayer must not be self-centered. It must arise not only because we feel our own need as a burden we must lay upon God, but also because we are so bound up in love for our fellow men that we feel their need as acutely as our own. To make intercession for men is the most powerful and practical way in which we can express our love for them."
"And said, O my God, I am ashamed and blush to lift up my face to thee, my God: for our iniquities are increased over our head, and our trespass is grown up unto the heavens" (Ezra 9:6).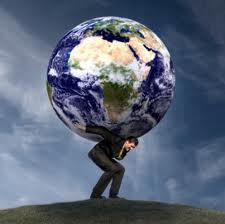 Ezra, a prophet of God, never disobeyed the Lord. In humility, he went before Him for the Jews, praying as if he was involved in their sin. He was deeply sad about the sin of his people, which, he said, had swept over them like a flood that could reach up to the heavens. He noted that the Jews had lived in sin all through their history, which was why their enemies defeated them, killing some and making slaves out of others.
Ezra acknowledged that notwithstanding God's kindness to the Jews, they still did not obey His laws.
As the former owners of Canaan were not obedient to God, doing wicked things, God told the Jews to completely separate themselves from these other nations and not to marry them. Yet, the Jews did not obey Him. They did the same things, which their forefathers did. Ezra knew that they had no excuse for their actions.
Today, the same situation still befalls many Christians. Some have completely enmeshed themselves in sin, paying little regard to God's feelings.
God sent Jesus, His only begotten Son, to rescue us from our sin. Yet, not many people have utilized this great opportunity. You can only have a right relationship with Him when you live within the framework of His commandment.
There is still an opportunity today. If you turn to Him with a humble and sincere attitude, He will forgive you.
THOUGHT FOR THE DAY: Greatness is measured in terms of selfless service rendered to others.
***Share your thoughts and what you've just learnt in the comments section below. Don't forget to SHARE!